Busting The Myth: The Death of Email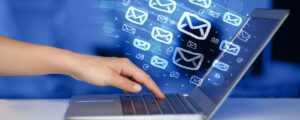 In 1971, Ray Tomlinson invented and introduced electronic mail by creating ARPANET's networked email system. Over the next twenty years, as technology does, email progressed. In 1982, the Simple Mail Transfer Protocol became an internet standard for electronic mail. Then in 1988, Microsoft became the first company to offer a commercial email suite with Microsoft Mail and it did not slow down there.
In 1991, the World Wide Web became available and the demand for email increased. By 1993, AOL and Delphi connected their email systems to the internet and by 1996 the first free web-based email service, Hotmail was introduced. Finally, in 1997, Microsoft released outlook 97, an email program that was preloaded with windows.
Today, virtually everyone uses email for numerous reasons such as connecting with loved ones or friends, business communication, transferring files (photos, spreadsheets, documents), requesting information, applying for jobs, or staying on-top of favorite brands and businesses. Regardless of the reason, email is as prominent as ever.
Seems unlikely though, right? Especially with all the other online communication services and applications that are available today. To prove that email is still in-demand, check out the statistics below to see just how many people still choose email.
There are over 4.037 billion email users. This figure is predicted to reach 4.481 billion by 2024. – Radicati Group (2021)
961.697 legitimate emails are sent every second, making 3.462.108.804‬ emails per hour. – Internetlivestats (2021)
96% of consumers check their email every day. – DMA Consumer Tracker (2021)
Over 70% of Consumers believe email is the best channel for company contact, preferring it almost twice as much as any other channel: 46% compared to 26% for post, and 24% for text or face-to-face. –  DMA Consumer Tracker (2021)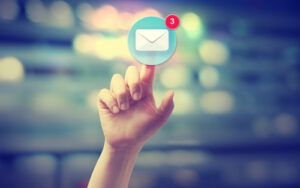 As email remains a staple in business, the power of email marketing has stood alongside it. Even in 2022, email marketing yields the highest return on investment for the past 10 years and still holds the highest conversion rate (66%) for purchases made in response to promotional messages. Even compared to social media, email is deemed 40 times more effective at acquiring new customers and organizations can earn up to $44 for every dollar spent on email marketing.
Effectively using email marketing can truly be a game changer for business, but where do you start? Crafting a simple email can work for some but a well thought out strategy and eye-catching emails can be the difference in gaining new customers. When crafting the perfect email marketing plan remember the 5 T's.
Tease by creating a subject line that gets people excited to open the email. Make sure the subject line teases the email content inside and that you deliver on the promise the subject line makes. Avoid clickbait style subject lines, while teasing and clickbait ride a fine line – clickbait can put your customer relationships at risk.
Target by personalizing communication, it will perform better. Know what your customers want and give them the content to match. This will create better chances for customer engagement.
Teach by offering tips, tricks and lessons that make the customers' lives easier based on your industry and brand. YOU are the expert of what you are selling, make sure people know it. Using this technique can not only increase customer engagement but build your brand perception as well.
Test by putting out a test plan to help mold the best strategy. Choose between multiple subject lines or see which layout creates the most buzz. Email marketing that is perfectly crafted to bring engagement into your business takes time to create, do not be afraid to try new things and see how they work.
Track by measuring engagement brought in by your email marketing strategy. This helps not only show improvement but see what content your audience is actively engaging in and what keeps them coming back for more, allowing you to make better marketing decisions in the future.
It is always exciting to watch technology grow but the dark reality is that cyber crime advances with it. Cyber crime such as viruses, malware, DoS attacks, phishing emails, and identity theft have been around since the 80s and just as technology has found ways to become more efficient, so have cyber criminals.
In fact, according to earthweb.com cyber crime is so prominent that the FBI reported that there was a 300% increase in cybercrime reports since the COVID-19 pandemic and cybercrime damages are likely to reach $10.5 trillion per year by 2025.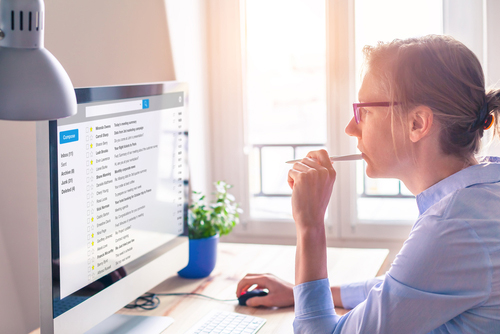 There are several email specific cyber crimes that can happen including when a scammer spoofs an email account or website where there will be a slight variation in the email or website while remaining like the original. Phishing emails are emails that are meant to trick victims into believing they are from a trusted sender causing them to reveal personal information or the use of malware which can infiltrate business networks and gain access to email threads dealing with billing, invoice, client information and other confidential data.
While cybercrime can be intimidating, implementing some email security practices can help it be avoided. There are several practices that organizations can easily execute to help combat cyber attacks including:
Monitoring email activity
Using strong passwords that change regularly
Using different passwords for different accounts
Enabling 2-factor authentication
Utilizing Gmail's confidential mode
Encryption add-ons
Avoiding public Wi-Fi
Investing in and having a secure network for your organization
Hire a professional email hosting service
Educating everyone on email schemes and common cyber security risks
Avoiding opening untrusted attachments
Learn to recognize suspicious messages, URLs, and email addresses
Have an antivirus program installed
Avoiding giving personal information or confidential data in emails
Do not use business email for personal use and vice versa
Logging out of email account when finished
Review your security and privacy settings regularly
As far as we can tell, email is not going anywhere anytime soon as it remains the king of communication since its beginning. Utilizing it and having it properly secure for your organization can offer tremendous benefits, keep your business moving forward and customers feeling connected. Underestimating this communication powerhouse can mean the difference between meaningful communication or getting lost in translation.