An Introduction To XDR and How It Changed The Game For Cybersecurity
"a SaaS-based, vendor-specific, security threat detection and incident response tool that natively integrates multiple security products into a cohesive security operations system that unifies all licensed components."
– Gartner, Analyst Firm
XDR (extended detection and response) is a cybersecurity system that monitors and mitigates cybersecurity risks that was introduced by Nir Zuk of Palo Alto Networks in 2018. To dive deeper, XDR collects and correlates data across multiple security layers including email, endpoint, service, cloud workload and network allowing for advantages such as:
Faster detection of threat
Delivers real time actionable threat information to security operations
Improved investigation through security analysis
Improved protection, detection, and response capabilities
Improved productivity
Lower total cost of ownership for effective detection and response of security threats
The ability to detect "stealthy" threats that hide between security silos and disconnected solution alerts
Help organizations have a higher level of cyber awareness
A full, 360 degree view of the security environment
Force multiple your security team
Increase SOC productivity
There are several situations where XDR can be of significant use to help aid security teams by lessening the workload and improving productivity. These cases include threat hunting which uses XDR's telemetry and automation capabilities to find threats automatically, easing the burden of security teams. Another case is triage, here XDR helps sift through all the triage alerts and bring the light to the most crucial ones. The final case for XDR is investigation where XDR's extensive data collection, superior visibility and automated analyst quickly establishes where the threat originated, how it spread and who or what might be affected.
Now that you know what XDR is and cases when it is necessary, it is important to learn about the mistakes to avoid when implementing XDR into your organization. XDR is a powerful security strategy, but the right solution needs to be chosen to make the most of its full benefits. Look out for common mistakes such as lack of integration, insufficient automation, and operational complexity.
XDR versus "The Other Guys"
XDR can easily be compared to EDR (endpoint detection and response), but they are vastly different even though XDR works off EDR. XDR dares to take EDR to a new, more evolved level without the typical limits EDR brings such as protection being limited to what is analyzed from endpoint data. XDR can protect beyond the endpoint by improving malware detection, antivirus capabilities, deploly high-grade security solutions by utilizing current technologies, efficiently identifies and collects security threats, and implants stable strategies to detect and address future cyber security threats.
With XDR being relativity new it can be confused with other "detect and respond" technologies including:
EDR (endpoint detection and response) – an endpoint security solution that continuously monitors end-user devices such as desktops, laptops, tablets, and phones to detect and respond to cyber threats
MDR (managed detection and response) – an outsourced service that provides organizations with threat hunting services, essentially EDR as a service.
NDR (network detection and response) – monitors communications within the corporate network to detect, investigate and respond to threats using machine learning and data analytics.
ITDR (identify threat detection and response) – a software that detects all identity-related threats and vulnerabilities to all services in privileged accounts on your personal network and cloud.
Unlike its detect and response counterparts, extended detection, and response (XDR) goes beyond to address the growing concerns for cyber security and offer advanced threat detection and other responses capabilities. These capabilities include converting a large number of alerts into small, prioritized incidents, provide integrated incident response options that go beyond infrastructure control points to help resolve threats quickly, and provide automation capabilities for more repetitive tasks.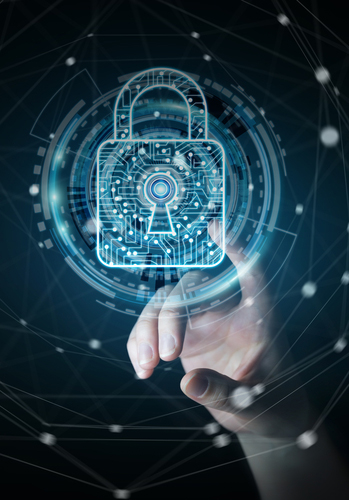 With the basics and benefits of extended detection and response, let us take a quick look at how it works. Before implementing this cybersecurity technology into your organization there are some requirements to ensure that XDR is running at optimum levels for detection, investigation, hunting and incident response. Your XDR solution should be comprised of the following:
Running on a cloud-native platform
Extends endpoint security
Focuses on threats and stealthy threats
Offers broad, enriched telemetry
Communicates with security tools
Ensures quality investigations
Expedites efficient responses
Continually searches for unknowns
Now that we have touched on the requirements, let us talk about the process. Simply put, XDR can be broken down into three different steps of operation:
Step One: Analysis
Ingest volumes of data from endpoints, cloud workloads, email, servers, and network traffic then perform data analysis to correlate context from the generated alerts allowing the security team to home in on high-priority alerts.
Step Two: Detection
XDR has the ability to offer excellent visibility into an IT infrastructure allowing the system to parse and correlate data to detect stealthy threats and report the critical ones demanding response. The visibility offered by XDR can also allow deeper dives to investigate where threats originate and who they mainly affect.
Step Three: Response
During this stage, once the threats are prioritized by severity, XDR performs quick analyzation, automated investing, response activities and updates security policies to ensure a similar threat can be avoided in the future.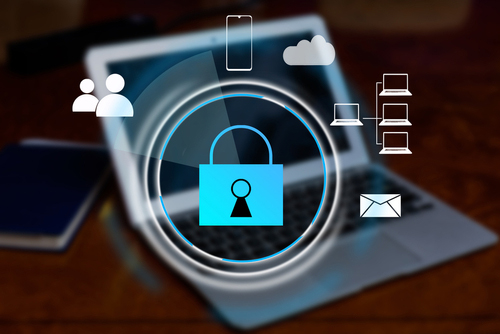 The popularity of utilizing XDR is increasing and according to the 2021 report by MarketResearch, the global XDR market is expected to expand at a triple-digit growth rate over the coming years. With benefits such as great visibility, better prioritization, automation, operational efficiency, faster detection and response times, and more sophisticated responses in general it is easy to see why more organizations are choosing XDR over other detect and response systems.