In a workplace, knowing when it is time to upgrade an organization's hardware (desktops, laptops, phone systems, etc.) is imperative for security and reliability. Most IT professionals recommend maintaining a three-to-five-year upgrade cycle. Other criteria that should be met is making sure hardware not only can handle current needs but future needs as well. In addition, it is important to evaluate the cost of keeping older equipment running, both budget and productivity wise.
Signs it is Time to Upgrade
There are plenty of indications that an organization needs to replace their hardware. Beyond just dated-looking hardware, outdated computers or phone systems can cause serious problems within organizations. From day-to-day frustrations to an overall loss of profit, not updating hardware can cost an organization time, profit, and efficiency.
Decrease in Productivity
Hardware slows down with age naturally and eventually it leads to certain models not being able to handle certain upgrades. If an organization experiencing increased downtime because of slowly running computers and applications that affect overall company budget and performance, it is time for an upgrade. Look for computers slowing down (or frequently crashing), what applications are crashing, slow internet browsers and prolonged loading speeds.
Effect On Cost
Outdated technology regularly increases operating costs because it usually needs more resources to maintain. If your IT team is focused solely on maintaining outdated equipment to ensure it can perform basic functions, other projects can be pushed into the background causing an organization profit loss due to the amount of time focused on keeping outdated technology running. If an organization experiences an increased need for IT to repair hard drive, it is time to upgrade the hardware.
Employee Frustration
Outdated, slow running technology can frustrate anyone, even on personal computers. In a workplace it can be even more stressful with the added deadlines, projects, meetings and keeping communication within the organization. If an organization's hardware is not actively helping employees do their job, it is a clear sign that it is time to upgrade technology to avoid any disconnects with technology.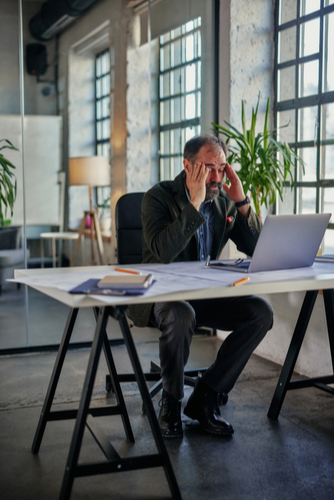 Higher Risk Of Security Threats
One of the most impressive things about adapting technology is its ability to add extra protection to hardware and systems. From malware, cyber-attacks to hackers, newer technology can help save an organization from cyber threats and their repercussions. Outdated technology runs a huge risk for cyber threats and becomes even more vulnerable when the hardware or operating systems stop being supported.
Change In Business Needs
Different organizations need different hardware needs. While at the start of an organization may find themselves needing basic hardware with adequate operating software systems but that can change quickly. Some situations that would require hardware overall is a significant increase in organization products, employees, customers or demands. Also, circumstances such as COVID, where most organizations had to go virtual swiftly, would require upgrading technology and systems.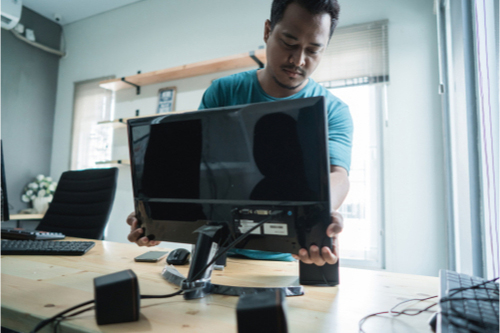 As stated above, updating an organization's computer is critical for maintaining employee morale, profit, protection, and productivity. Outdated hardware can profoundly affect all aspects of an organization and waiting for technology to age out is not always the best way to go. While not all businesses can easily update their hardware and systems, it is important to at least make note of any technology that has consistent issues and update as frequently as possible following the three-to-five-year upgrade cycle.