Running a business is not an easy task and whether you are a small business who is just starting out or an established company, having the right technology solutions is the key in keeping your business moving forward. There are technology solutions that focus on any aspect a business wants to improve upon such as increasing efficiency, creating better interactions with customers, enhancing security, or expanding their audience.
While there are many technology solutions and applications available for a business, this article will highlight five reliable technology solutions that any business regardless of industry, size or location can benefit from.
Email marketing remains one of the top forms of communication regardless of how technology revolves around it. Emails truly only get better as technology progresses because of how customizable and customer-oriented they can be if done right. Investing in a well-thought out email marketing strategy will help you reach, attract, and maintain customers. Well-done email marketing is a cost effective way to create personalized content, collect feedback, improve sales, generate traffic, and communicate with your audience by reaching the right people at the right time.
To put the power of email marketing in perspective, on average there are four billion people who regularly check their email. Email marketing has an ROI of 4,200% and four out of five marketers stated they would rather give up social media platforms than email marketing. Any organization can benefit from this kind of reach when growing or stabilizing their product, service, or audience.
VoIP (Voice over Internet Protocol) is a powerful tool that is meant to unify and improve all means of communication under a centralized platform within a business. VoIP allows toll-free calling, call forwarding, better customer service options, conference calls, and can be integrated with Cloud based services to monitor calls and data usage.
With being able to be used off the Cloud, VoIP can allow an organization to make calls via internet connection, have access to advanced analytical and reporting tools, and offers audio and video conferencing features. VoIP also has the benefit of scalability, ease of use, accessibility, and simplified equipment making it an important investment in any organization for maintaining open communication channels for both employees and customers alike.
Switching To Cloud Based Services
Cloud based services and software are beneficial for all businesses regardless of size and location. Cloud services help businesses save on overall cost, effectively allows collaboration, and helps maintain efficiency and consistency. Switching to cloud based services also allows less time and resources to be spent on employing and investing in an in-house IT department, hardware, and IT infrastructure.
Cloud services also have added accessibility and security. Organizations can easily access sensitive data in-house or remotely without the fear of leaked data, cyber security threats and other security concerns. Cloud integrated services are becoming a staple in the business world because it allows organizations to function in an open and adaptive manner while maintaining productivity in everyday business operations.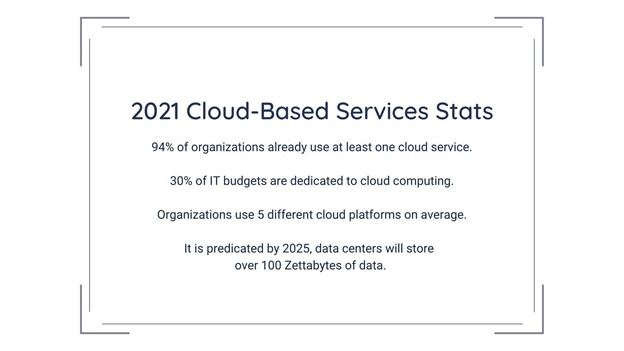 Search Engine Optimization (SEO) is the process of improving a website's traffic from organic search results working with factors such as keyword research, content creation, and link building. SEO is a cost-effective alternative to paying for website traffic. Artificially creating traffic to a website may have some short-term advantages but organizations can lose out on genuine customers and sales this way.
If a site meets those criteria that correlates with high search engine rankings, an efficient application of SEO can help push an organization's website to the first or second page of search engines. SEO also makes it difficult to manipulate search results and allows websites that put in the work to reap the rewards such as having a top spot in search result rankings, proving to searchers that your site is credible.
Embracing Artificial Intelligence
Considering the steady growth of technology, increasingly extensive amounts of data and intracity of customer service, Artificial Intelligence (AI) brings together the vast intelligence of computer software mixed with human-like capabilities to help successfully boost revenue, improve customer service, increase productivity, and drive overall business growth. While AI has not become an industry norm yet around 37% of businesses utilize Artificial Intelligence and nine out of ten top organizations have investments in AI technologies.
Artificial Intelligence's main benefit is efficiency, and it has the capability of automating specific business tasks such as targeted marketing, personalized sales, research, development, IT operations, daily human resources tasks, manufacturing, accounting, finance, and customer service. Having AI taking over certain tasks allows your organization to free up time on other projects or priorities that can help in achieving overall business goals.
Investing In Solutions For Better Business Growth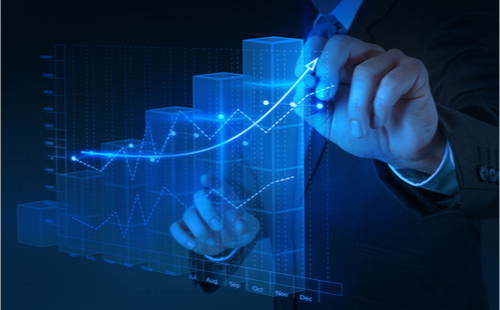 Investing in functional technology solutions that align with your organization's needs are building blocks to establishing a successful, respected, customer-oriented business. Organizations can provide faster communication, can access/store more data and create better automation. The above solutions are cost-effective, functional and they can help an organization keep up with on-going advancements in business, technology, and customer expectations.