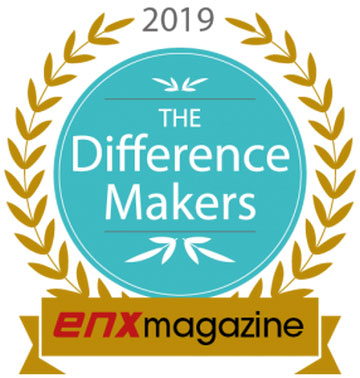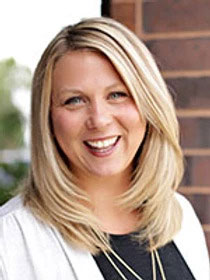 Honesty. Hard work. Education. Fun. Individually, these aspects can provide the foundation to excelling in the office technology space. When taken in unison, these somewhat disparate elements provide a roadmap to success for Stephanie Keating Phillips, the director of solutions for Advanced Imaging Solutions (AIS) of Minnetonka, Minnesota.
Stephanie Keating Phillips, Director of Solutions, Advanced Imaging Solutions
Obviously, there are common denominators. A hard worker is more likely to take the time to become more educated in her/his line of work, and become more effective at communicating a dealer's value proposition. A reputation generally can only be lost once; hence, honesty is essential to maintaining one's reputation, as well as that of the company. And when it comes to fun, it must be organic. If you don't enjoy what you do, clients will soon see through any façade.
This is where Phillips' sense of humor comes shining through. "Let's face it; a lot of what we do on a daily basis isn't that interesting to the average Joe," said Phillips, a 2019 ENX MagazineDifference Maker. "My goal in every meeting with a client is to figure out how to make the sales process more interesting and enjoyable for them. Humor and self-deprecation help a lot in accomplishing this."
Even though her father and uncle were in the process of opening AIS around the time Phillips was graduating college, a future in the office technology business was not a fait accompli. However, she suffered from the same debilitation as many college grads in that Phillips "had no idea what I wanted to do when I grew up." Her dad, Mike, suggested she work at AIS as a receptionist until she figured out what direction the next step in her career path would take.
Father Knows Best
While answering phones provided a solid learning experience, Phillips was more intrigued by other areas of the business. Mike Keating provided more than a little inspiration in that regard.
"I saw my dad in action with customers and his passion was contagious," she said. "I knew right away that this was what I wanted to do. Twenty years later and the ever-changing technology and growth in this industry continues to fuel my passion and drive."
Today, Phillips draws tremendous satisfaction from helping clients design and implement technology management strategies, and seeing the salutary effect they have on the clients' daily business workflows. That she gets to work alongside not only her dad and brothers (Ryan and Mike) and a team of highly-skilled individuals at the top of their game makes the experience all the more worthwhile.
Not surprisingly, Mike Keating provided the basis of inspiration for Phillips; a leader by example, a passionate visionary and someone who isn't afraid to get his hands dirty in order to deliver for his clients.
"My dad has taught me how to work hard, he showed me what dedication looked like and how to maintain dedication to both work and life by finding the right balance," she said. "He taught me to respect my colleagues and that taking great care of employees will provide high employee retention that will ultimately make for happier and more satisfied clients. My dad doesn't let me get complacent; he continues to hold the bar high and expectations only grow with time."
The Golden Rule
Phillips is a firm believer in following the Golden Rule of treating others the way you would want to be treated. As such, the janitor should be regarded with the same level of respect as the CEO. She's added her own twist to the philosophy by not only addressing people the way she would like to be addressed, but also thinking of others the way she would like to be thought of…an example of doing the right thing even when no one is around, so to speak.
"Keeping these things in mind makes me a better communicator," Phillips added.
One of the biggest highlights in 2018 for Phillips was her team's unlikely sale and install of the first worldwide Konica Minolta AccurioWide 160 wide-format printer. What made it unlikely was the combination of factors working against AIS—a short sales cycle, competition, multiple moving parts in the process—but Phillips and AIS were up to the task.
Moving forward, Phillips would like to see AIS continue to grow its industrial print influence in the Twin Cities market. The dealer has enjoyed great success in growing its production print group, coming off the largest production placements in its market for Konica Minolta two years running. Facing much larger competitors, AIS knows it must compensate by offering greater knowledge on the products and solutions it offers, and hopes to parlay that to equal success on the industrial printing front.
Continuous Growth
How can Phillips and AIS raise the bar? She quoted founding father Ben Franklin, who said, "Without continual growth and progress, such words as improvement, achievement, and success have no meaning." Following in Ben's footsteps, AIS boasts a team of continuous learners.
"We will not get complacent in what we do or where we think the market is today," she said. "We need to continue to look towards the future, and with collaboration from all areas of our company, our business partners and listening to the needs of our clients, we know we will continue to be best office technology partner in the Twin Cities."
Stephanie and Chad Phillips have been married for 14 years and are the parents of two daughters, Bailey and Ella. Bailey recently graduated from the University of Minnesota and is embarking on a career in marketing. Ella, 11, is a competitive dancer and softball player. Phillips, a former college softball player, coaches her daughter's fastpitch team, and enjoys a round of golf when the weather permits. The Phillips family enjoys pulling for Golden Gophers athletics, as well as the Vikings and Twins.